Here at The Sock Butler, we like to give our customers as large a choice as we possibly can. After all, everyone is different and has different ideas about what they want to put on their feet. So, whether you are considering buying one of our sock subscriptions for yourself, or are planning a gift for someone special, we can help you get it exactly right and perfectly suited to the feet that are being treated to some new socks every month.
It's all perfectly simple. To subscribe to our monthly socks, just choose the style category that suits you best, then our expert sock selectors will choose pairs of socks to match your specifications. We are sure that you will love what they choose, just for you. All shipping and delivery costs are included in your subscription price and your chosen style or styles will be delivered straight to your preferred address.
If you are ready to choose your monthly sock subscription, then head over to our sock subscription page and get started on your choices. You need to tell us whether you are buying a monthly sock subscription for yourself or for someone else, as well as how many pairs you would like to receive each month. We will then ask you to pick one (or more) of six style categories, ranging from seriously formal to fun and quirky socks for men. Tell us your payment method and you are done. You can even bag yourself a free pair of socks as a thank you for placing your first order with The Sock Butler.
Whichever subscription plan you choose to get, we are sure that you will love what's inside. Here's the lowdown on the six special categories.
Classic
Our classic sock subscription has been tailor-made for the discerning gentleman. From plain, yet classy black or navy socks that can take you from the office to after-work drinks to subtly branded, quality socks from nice and traditional brands like Pringle, our selection of classic socks will show the world that you are a force to be reckoned with. A sophisticated gent with a flair for business and a penchant for getting what he wants.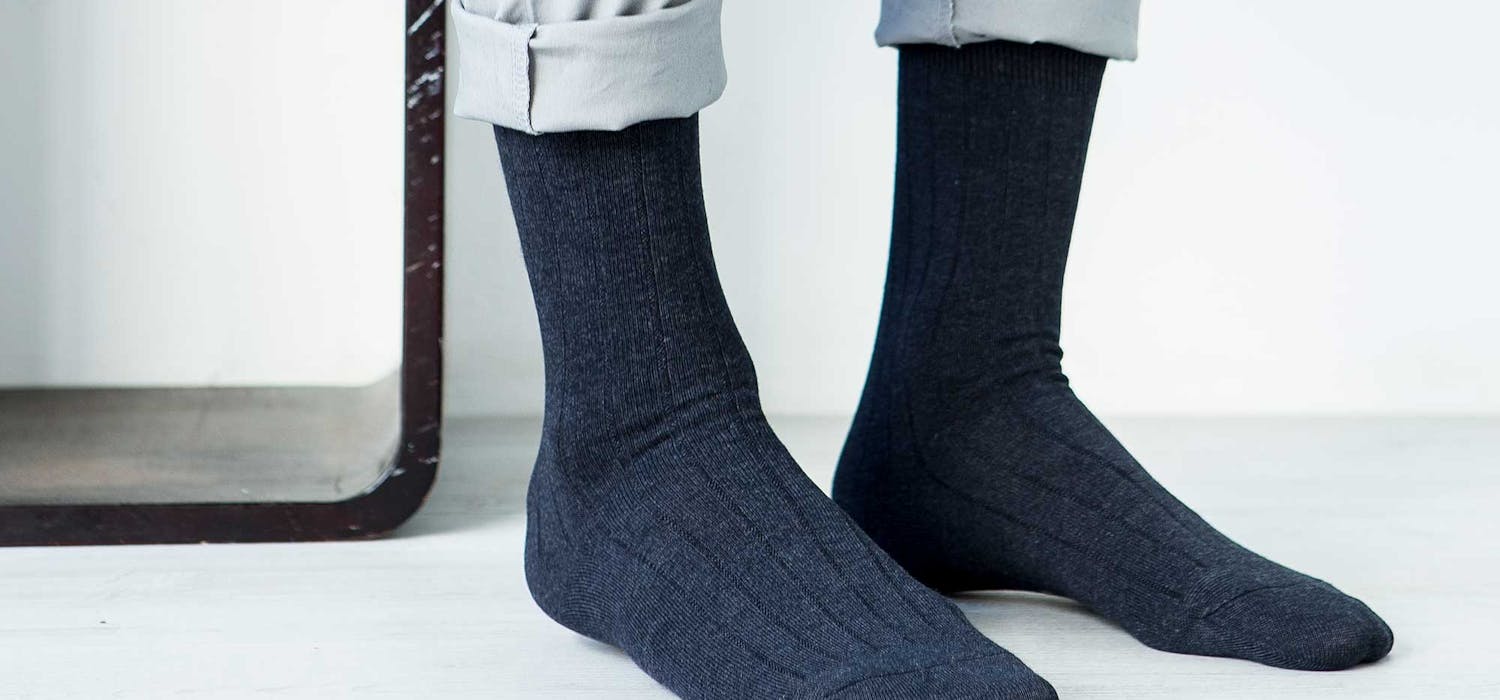 Fashion
This category suits anyone with their finger on the pulse of fashion. People who know what's on-trend in 2019 and can predict what the catwalk will reveal in 2020 and beyond. Choose this category if you're not afraid to experiment with your footwear and are known to push boundaries in the name of style. The latest colours, patterns, design details and brand names will feature in this cool selection of fashion-friendly, top quality socks.
Fun
If having a fashionable sock subscription is not enough for you, then why not try our little box of fun! A chuckle for your feet, courtesy of The Sock Butler's carefully chosen collection of quirky designs, bold colours, fun motifs and crazy slogans. We all need a good laugh from time to time and this way, you can cheer yourself up on the move with your fun and funky socks. You're going to love them; we can feel it in our funny bones.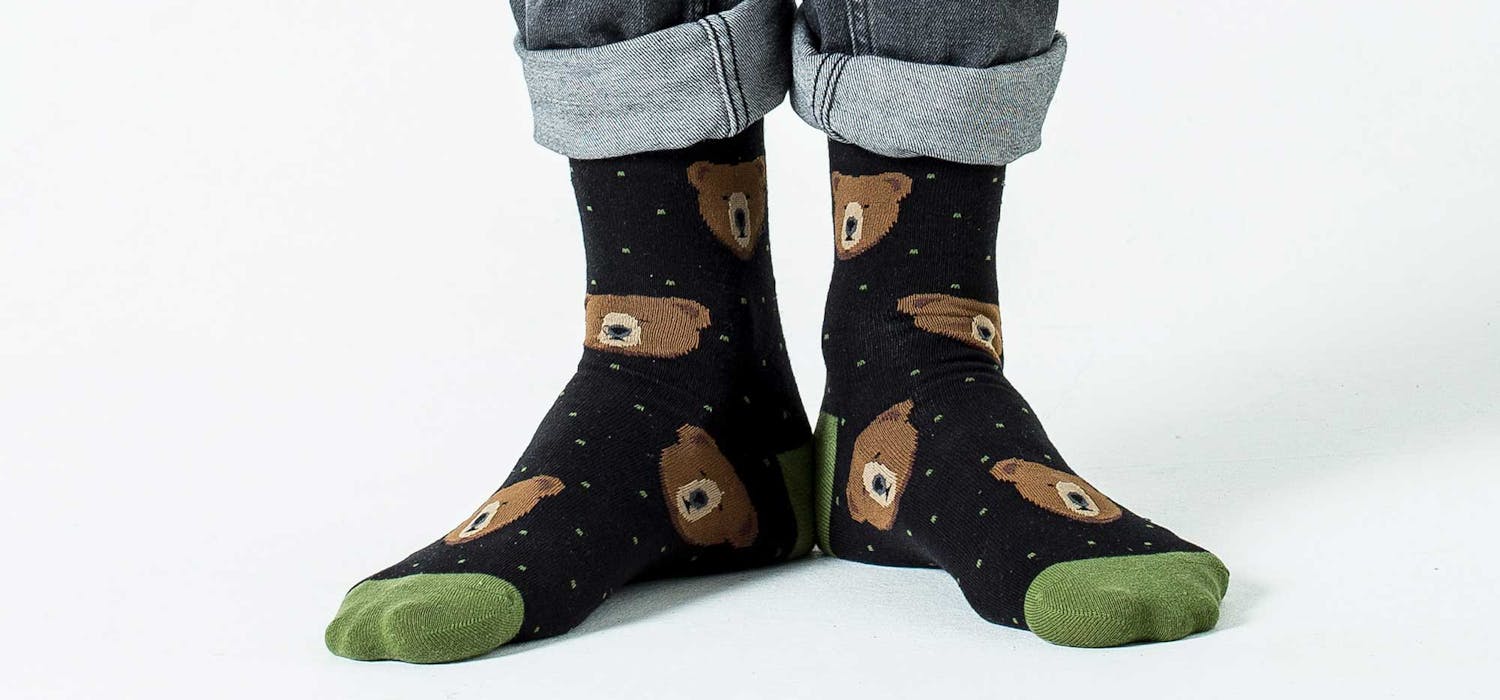 Sports
Men tell us all the time how hard it is to find good quality, comfortable sports socks that protect and support their feet and ankles while training, but also retain their colours, shape and softness after being washed a few times. Top athletes will tell you that caring for your feet is a crucial part of your sports training and one that should never be neglected. Choose our sports subscription plan for aesthetically pleasing sports socks that wick away moisture and leave your feet feeling fresh, right through to the end of your work out or training session.
Trainers
Running is one of those crazes that show no signs of going away, so why not invest in a monthly sock subscription that focuses solely on top quality trainer socks? It's no good investing in the best trainers that money can buy if you shove on any old socks while wearing them. Just like an elite athlete and their coach, your feet need the very best support in order to help them perform at their very best. Our choice of trainer socks takes in the very best brand names out there for optimum results.
Surprise
Boo! Did we make you jump? If you're one for surprises, then why not choose our final option. Whether you enjoy something new and unexpected arriving in the post every month, or simply can't decide which monthly subscription to go for, either for yourself or your friend, our surprise category covers all the bases. We will pick the finest, quirkiest, cosiest socks we can find and package them up beautifully for you to enjoy every month. Who says you can't have nice things?
Like what you see?
To order and buy a sock subscription for yourself or a friend, please visit the 'subscribe' page of our website to get started. Our easy to use system will guide you through your choices, such as for whom you are buying it, how many socks you'd like to receive inside it and if you want to receive a discount by paying in advance for a certain number of months. You will also need to choose from the six snazzy collections. All our men's socks are standard UK size 7-11 (EUR size 40-46) and are made from quality materials designed to last for years of normal wear.
If you no longer wish to continue your subscription or want to change your preferences for the style or number of pairs of socks delivered, you can log into your account online, anytime up to 48 hours before your next pair of socks is due to be sent out. Don't forget to visit us regularly to find out about seasonal offers, events and sales.
To find out more about our sock subscriptions, please visit our subscription page