The rise of the subscription box has been little short of meteoric these past few years and unless you have spent months living underneath a rock, you will almost certainly have heard of the phenomenon and possibly purchased even one or two boxes yourself by now.
What Makes a great subscription box
Subscription boxes offer many advantages, not least the convenience of being able to order, pay for and arrange the delivery online. Boxes come straight to your chosen address on a regular basis – most let you choose the frequency with monthly or quarterly options being especially popular. They make excellent gifts for loved ones and introduce the recipient to all kinds of new brands, concepts and styles that they might otherwise never have thought to explore.
So, in what has become a crowded market, how can we work out which subscription boxes are worth our attention, and which ones represent the best value for money? Put simply, the best men's subscription boxes to go for are those that will add value to your life and represent the best use of money, closest adherence to your daily lifestyle ideals and requirements and that brings you a little bit of pleasure every time one drops through the letterbox.
Here are some of the main categories so that you can see for yourself what's out there, and how to choose the best subscription boxes for men.
Practical planning
Recipes
Every busy man deserves the convenience of having tasty, top-quality ingredients delivered straight to his kitchen. Whether you are cooking for yourself or are having guests round, this takes the strain out of deciding what to cook and then dragging yourself around the supermarket to find all the things you need. Many men are confident in the kitchen, but many more are still learning the ropes and this option allows for easy learning and minimum waste as exact quantities are provided with clear instructions to help smooth the preparations along as much as possible.
Pet supplies
Our pampered pooches and cossetted cats deserve the best we can offer them, but busy lives mean that they sometimes have to join the queue for our undivided attention. Ensuring that they have access to the daily living essentials is crucial, though, and a subscription service that delivers food, snacks, vitamins, toys and accessories straight to your home makes it easier than ever for even the busiest man to care for his beloved critters and never run out of what they need.
Fashion first
Socks
When it comes to fashion, it is very often all in the details. So, if you want to look great from head to toe, don't forget your feet, ankles and legs. Wearing a fantastic pair of socks will make any man feel confident, suave and ready to take on the world. Too busy to choose the right socks for every occasion? Let a stylist choose for you, based on pre-identified preferences. The socks will be made from durable materials that ensure that your feet stay warm, protected and stylish for many months to come.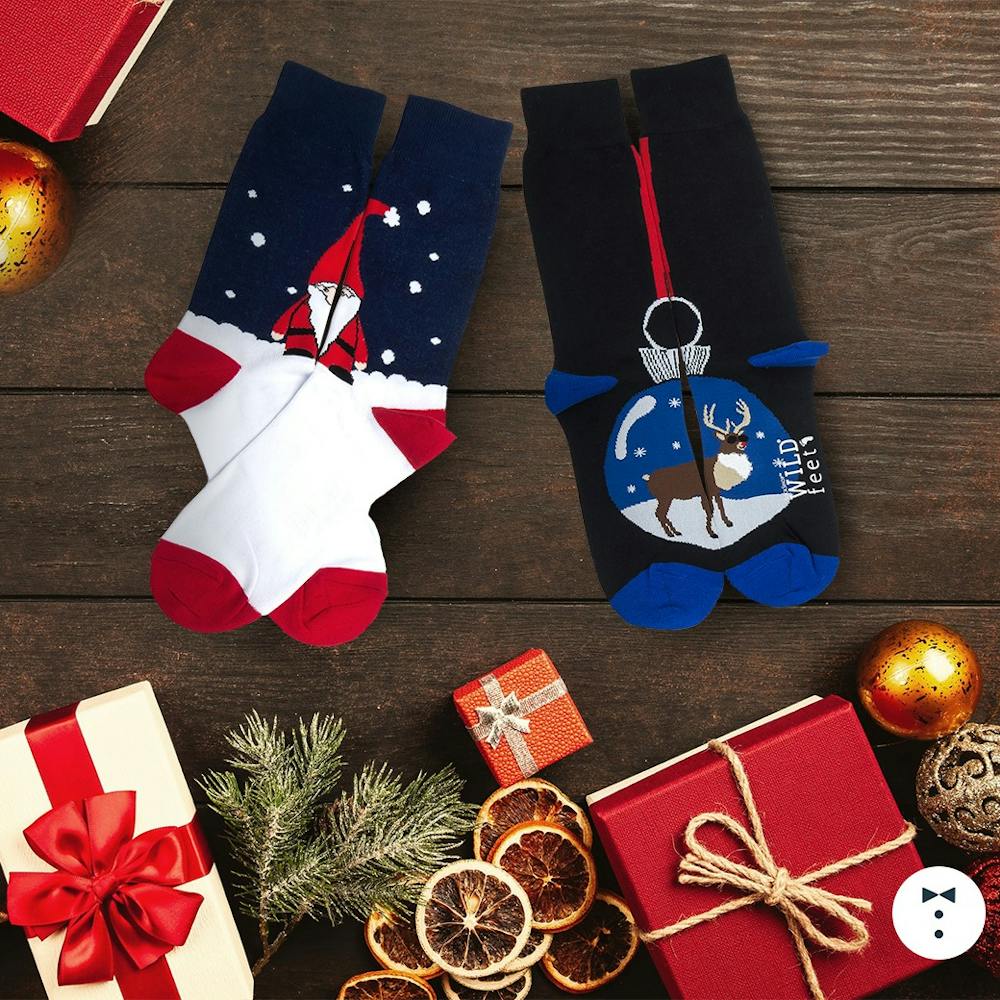 Accessories
Don't stop at snazzy socks. There are all kinds of men's clothing subscription boxes out there, from ties to cuff links, shirts to underwear. If you see shopping as a huge hassle, or simply don't have the time to browse multiple outlets to discover your style, consider signing up to an accessory-based subscription box for fresh new ideas on a monthly basis. A monthly box like this would make a great present for any of your time-poor male friends and family members who just want to look great from head to toe with minimal need to spend time and energy finding the right things to wear.
Leisure time
Geeks
Talking of spare time, anything that can help you free up more of it to pursue your hobbies and interests is a win with us. One section of the public that has really embraced subscription boxes is the gamers, IT enthusiasts and out-and-out geeks. This versatile, innovative crew love nothing more than discovering new ideas and products and putting them to the test.
There is a wide variety of subscription boxes out there aimed squarely at proudly geeky men. From comic books to sci-fi; fan fiction to gaming, these boxes tend to focus on collectables, t-shirts, download codes and everything in between. Not only will one of these services help you grow your collections, but it will also put a smile on your face every time you receive the latest offering. What more can you ask of some the best monthly boxes for guys who like to have fun?
Creative
Those of us who love to embrace our artistic side will love the idea of a subscription box based around creativity. Whether that means art supplies, craft ideas, gardening kit or musical memorabilia, a creatively-themed subscription box would really help get the inspiration flowing and turn ideas into stunning pieces of art. There are masses of themes to choose from, so get thinking now to work out what would really help you make 2020 your most creative year yet.
Men's wellbeing
Health and fitness
Staying fit and eating healthily are two of the driving goals for those wanting to live a healthier lifestyle. Not only do they help fight stress, but they also help prevent certain diseases. Many of the best men's health subscription boxes have become extremely popular, so you'll be able to easily find many different options that match your personal preferences. Choose from healthy eating, ideas for improving your gym workout, mental wellness-inspired packages and many more. You won't regret signing up to this innovative way to invest in your health and future wellbeing for many years to come.
Grooming
The adage 'mens sana in corpore sano' (healthy mind in a healthy body) places a firm emphasis on the importance of physical wellbeing for mental and psychological strength. Looking good goes a long way to ensuring that you feel fit, confident and ready to tackle the world, so investing in a grooming subscription box does more good than just aesthetic improvements.
Again, boxes based around this theme are diverse, with such themes as shaving, skincare, bathing and hair care. Gone are the days of forgetting to buy new razor blades, or running out of shampoo. These useful boxes ensure that you can look your best with minimum hassle.
Want to know more?
Why not try our very own sock subscription service, The Sock Butler? Subscribe to one of our plans and receive a new pair of branded men's socks every month, especially picked for you and delivered directly to your door. Find out more here: www.thesockbutler.co.uk.