Organising your sock drawer needn't be difficult. Ok, it might not be number one on your list of ten top adrenaline-filled ways to lead an exciting life, but keeping things neat and tidy can make your life easier in the morning when rushing out to work. Plus, it can add a strangely compelling element of order and calm into an otherwise busy lifestyle. Don't believe us? Read on to find out how to organise socks in a way that you will find easy, logical and oddly satisfying.
Why should you organise your socks?
Before we look at the 'how', let's examine the 'why'. Keeping your socks organised not only helps you pick out the perfect pair whenever you need it, but it also helps to keep the socks themselves tidy, clean and damage-free. You can see at a glance any socks that are dirty, worn or damaged so that you can pull them out to fix or discard. You can also work out which pairs you like to wear the most and sort these into easy-to-see categories, such as colour, style or usage (work, leisure, gym…).
How to keep your sock drawer spick and span
Don't forget that we are talking about YOUR socks, so you should choose how to store and how to fold socks to suit your own preferences. Below, we will look at a couple of well-known methods of storage, but you should always adapt your drawers so that you don't become annoyed by your chosen system and give up on your tidiness goals before you even get started.
Start by gathering all of your socks together in one place. You might like to wash and dry any dirty ones before you do this so that you know exactly what you have got and how much space you will need. Take a look at your drawer as well; it should now be empty so you can see exactly how much space you have got to store men's socks.
Check each sock carefully for signs of damage. Make sure that each sock has got its pair and that they both look as identical as possible with no rips, stains or bald patches. Chuck any that are not up to scratch. Some may have faded or been stretched over time so that they no longer look good on your feet. Get rid of these too, as poorly fitting socks can ruin the look of an entire outfit.
You can recycle discarded socks as textiles in your local charity shop, or via your local council in some areas. Alternatively, why not use them as cleaning rags if they are not too stained? Check the drawer too for any dust or dirt and give the inside a wipe over with a dampened paper towel or cloth, or use a vacuum cleaner to make sure it is realty clean.
Once you have chosen the pairs of socks that have passed muster and earned their place in your newly-sorted drawer, fold them carefully so that they stay together and place them back in the drawer, one pair at a time. Choose how you want to sort them, i.e. by colour, type or length. Work out how often you wear each pair of socks. For example, you may want to keep hold of your Christmas-themed socks from last year, but you know that they are not going to be worn until December. Put these at the back, to avoid them getting in the way of socks that you wear more regularly. You may also have specialist pairs of socks, such as ski socks, sports socks or thermal socks for colder days.
How to fold socks
You can make more room in your drawer, plus make it easier to see all of your pairs if you fold them neatly. Never bundle socks into a ball, as this can damage the fibres and make the drawer look messy. There are several ways in which you can fold. One popular method is to lay the socks out flat, placing one on top of the other. Fold the socks in half and then in half again to form a small rectangle. The folded pair can then be put away in the drawer.
Another method involves laying the socks out in the same way. Fold just the top one in half and pick up both socks at the fold.  Pull the top of the unfolded sock down over the folded one, so that it is inside-out and the folded sock is tucked fully inside. Smooth out the cuffs and place the socks in the drawer. You can experiment with folding socks, and there are many other ways to do it demonstrated online.
The key thing is to smooth the socks out first and aim to avoid any creases. Don't stretch the elastic too much, or you will damage the cuffs. Aim to fold socks into neat rectangles so that they can fit more neatly into the drawer to allow you to see them more easily.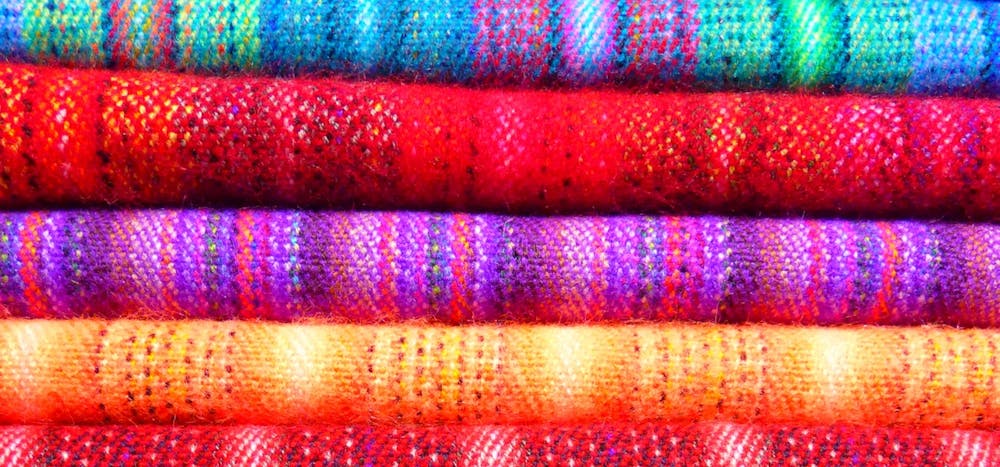 How to store men's socks
If you choose to store your socks by colour, one attractive way to do it is to grade them by the shade of colour, having the palest pairs on the left and then gradually adding darker coloured pairs as you go along. You might like to invest in little boxes or plastic tubs to keep different type of socks separately. A cheaper option is to keep hold of any suitably sized strong boxes that you come across, such as mobile phone or tablet boxes, online delivery packaging or shirt boxes. You can also buy small baskets or dividers to help you work out a good storage system. This works well if you need to use the drawer for other items, such as underwear or other small garments.
If you don't have a drawer to keep your socks in, you can use a shelf in your wardrobe or bookcase. You could also invest in some stand-alone drawers, wire baskets or plastic storage boxes to keep them neat and tidy. The key to all of this, when it comes to working out ways to organise your socks, is to figure out how to keep them clean, neat, safe and easily visible for simple selection in the morning.
A savvy sorting method
The KonMari Method
A recent trend has been growing in popularity around clever methods to sort, declutter and arrange your home so that it is as streamlined and simple to navigate as possible. One such method which originated in Japan is the KonMari method of tidying and storing your possessions. Marie Kondo is a self-styled storage expert from Japan, who has spent years designing and honing a particular method for dealing with your belongings.
There is something of a spiritual side to this, as the process involves taking stock and' thanking' each of your things before deciding whether to keep them or not. When you consider each item, you are supposed to physically hold it and see if it 'sparks joy' in you when you think about when you have used it before, and the possibilities it can offer you in the future. All that aside, the whole process stems from a deep sense of practicality and decluttering your house to allow the energy to flow and your life to become much simpler.
KonMari looks at categories of belongings in a very strict order, starting with clothing and ending with sentimental items. The idea is that you will 'train' yourself with things that are easier to sort out, such as clothes that you can make decisions about without so much emotion as sentimental keepsakes, photos, gifts and so on. Sounds reasonable?
The key is to do each category completely before moving on to the next, including,
- sorting
- tidying
- getting rid of anything you don't want straight away rather than letting boxes of junk pile up in the hallway or boot of the car.
If you can get on board with saying thank you to your socks and seeing which pairs 'spark joy', then this could be a good method for you. If you want to find out more, Marie has a number of books out, as well as a Netflix series – check them out!
More methods
Another method of tidying is the minimalist game, invented by minimalism aficionados, Ryan Nicodemus and Joshua Fields Millburn. This works on the premise of starting on day one by getting rid of one thing that you no longer need. You then dispose of two things of day two, three things of day three and so on. This approach could translate well into adopting a micro approach and just focusing on your sock drawer if you don't want to get rid of all your excess pairs at once. Keep up the momentum by challenging a mate to do the same thing. A variation on this theme can see you just losing one item per day for a set period of time, such as one month.
Finally, if you can't work out which socks you wear the most, have a system where each time you put a pair of freshly washed socks back in your drawer after wearing them, put them at the front of the queue. Each time you pick out and return a new pair, they go at the front. After a month or so, you will be able to see which pairs are being picked out the most – you can then get rid of the ones that have proven to be less popular. This won't work so well with seasonal socks, such as Christmas designs or ski socks.
Start afresh?
Is it time to restock your sock drawer? The start of a new year is a time when we often take stock of our clothes to see what fits, what still looks good on and what needs to be sold, taken to the charity shop, or put in the recycling bin. Socks often make or break an outfit, so if your collection is looking a bit ragged these days, why not treat yourself to some new ones? If you don't like shopping or haven't got time to browse the sock shelves to find your perfect fit, then you might prefer to take out a sock subscription.
This handy service chooses a different pair of socks for you every month, based on your style preferences. The socks arrive in the post, beautifully packaged and ready to be worn. Then, when you don't feel like wearing them, you can fold them neatly and add them to your beautifully neat, tidy and perfectly ordered sock drawer, ready for next time. Check out The Sock Butler's website to find out more about the company's top quality, monthly subscription sock service.