There is a wide range of sizes, styles, materials – and heights – when it comes to choosing which socks to wear. A lot of the choice will depend upon the outfit, occasion and level of formality required. A great way to ensure that you have a large choice of socks at your disposal every day is to sign up for a sock subscription service that sends you a new pair every month.
However impressive your sock collection is, you will need a good selection of ankle socks, as these are one of the most versatile styles and heights you could possibly hope for.
Ankle socks are short enough to keep out of the way and add the right amount of comfort when walking or running about, but they are long enough to bring a pop of colour to your apparel and give the world a hint of your sartorial taste when they look down towards your feet.
What is the length of ankle socks?
Just as the name suggests, ankle socks sit just above your ankle, reaching a few inches above the top of your shoe. They can be worn with all kinds of shoes, from sandals and sliders, where they can be shown off to their full glory, to ankle boots to add a layer of softness next to your skin and help you prevent blisters and discomfort while walking around. This is especially welcome in the summer months when the temperatures start to rise.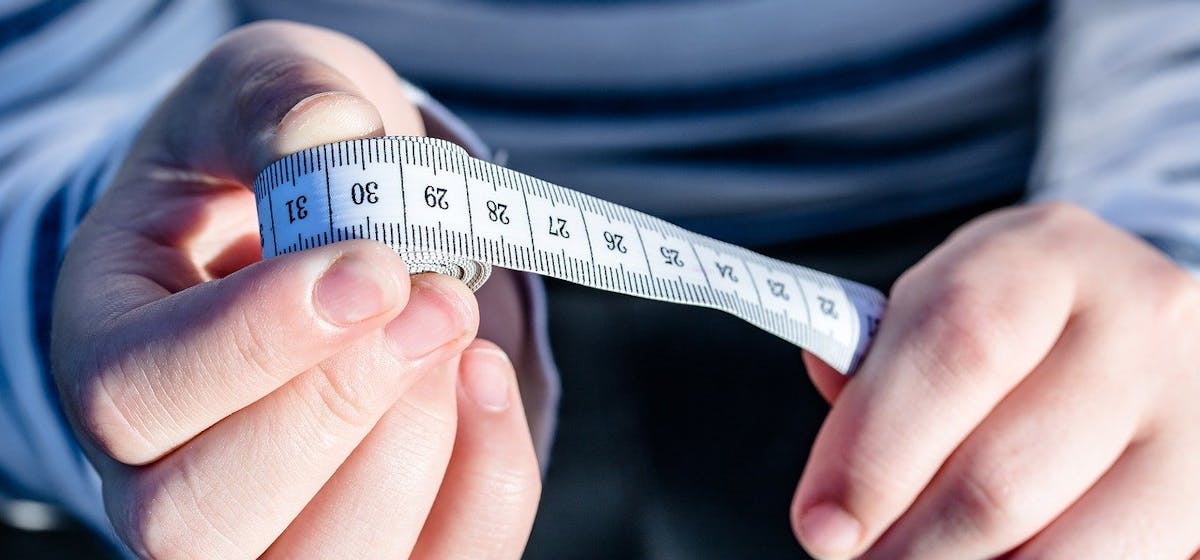 Despite being a smaller sock, ankle socks still come in different sizes, depending on brand, material and style. Quarter socks reach up about three to five inches above the top of the shoe, covering the ankle bone but not much else.
They are often worn with trainers or sports shoes to add protection and padding for the ball and heel of the foot. Traditional ankle socks are a little bit taller, at around five to six inches. Another type of sock that is often confused with ankle socks is the crew sock, which reaches higher up, past the ankles and up the calves – anything up to ten inches for added coverage and flair.
What is the point of ankle socks?
You may be asking yourself, what is the point of ankle socks? Why can't you just push longer socks down to the required height? Ankle socks are often worn to give a layer of protection and comfort – pushing a taller sock down could add creases and bulk that makes it more uncomfortable to go about your daily life and walk, run or train.
When to wear ankle socks
The great thing about ankle socks is their versatility. Choose a black, dark blue or charcoal grey pair for a more traditional look. Sports socks are, obviously, for trips to the gym, jogging or running sessions, sports practice or matches.
Casual ankle socks keep your feet warm when chilling out at home and you can also get crazy, custom designs and prints inspired by art or pop culture to wear on a day out with friends, to a club or simply to cheer yourself up if you are having a rough day.
What's the difference between ankle socks and crew socks?
Ankle socks sit a little lower than crew socks, coming either just over the ankle bone, or a little higher. Ankle socks tend to be worn for the more practical reasons already discussed above. Crew socks, thanks to their extended height, tend to be used when you want to reveal a bit more of your character via your ankles.
You can get a lot of colour, patterns and textures along the length of a pair of crew socks, which can be used to complement the colours in the rest of your apparel, or to pep up a dull ensemble with an unexpected pop of colour at your feet – think Justin Trudeau and his snazzy socks worn to cheer up the official photos from the G7 world leaders' summit last year. Now, there's a man who knows his socks!
Materials used for ankle socks
As with any socks, ankle socks can be made from any of a wide range of materials. These include, but are not limited to cotton, cashmere, bamboo and man-made fibres like nylon and polyester.
Again, it depends entirely on the wearer's preferences, personal style and types of occasions when they will be wearing the socks.
Think about the properties of each material when choosing your ankle socks – some are softer than others; some offer excellent moisture-wicking abilities to keep your feet and ankles cool and some are thicker than others, making them suitable for different types of shoes and boots. Different aspects will be more important to different people, so make sure you are choosing what's best for you.
Fancy a new pair of socks every month?
If you are looking for ways to pep up your sock drawer, but don't know where to start, or don't have time to trawl the shops in person, then why not take out a sock subscription service?
You can choose the style of socks to receive and how long the subscription service should last. You can buy this for a friend too, so that you can both sport your ankle socks together in style! Find out more about receiving amazing socks for men straight to your door by contacting The Sock Butler today.