How our subscription model works
Buying socks has never been so easy and fun.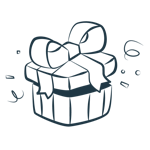 Who is the subscription for?
Let us know if you're buying your own socks or if you're looking for a great gift for a friend. If you're buying a subscription for someone else, you can include a personalised message with your gift.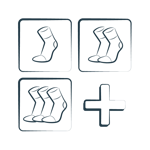 How many pairs?
With our sock subscription, you have the flexibility to receive 1, 2 or 3 pairs of socks each month, depending on what you need. It's up to you!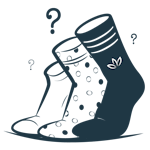 Choose the sock style
Not only can you choose the amount of socks you receive, you can also select your favourite socks style from a number of categories. So you'll never get bored!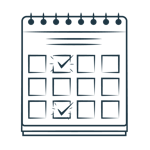 Choose your payment schedule
Because we want your sock subscription to be as flexible as possible, you can either choose to pay every month or pay in advance for 6 or 12 months and enjoy an extra discount. You decide!
Subscription prices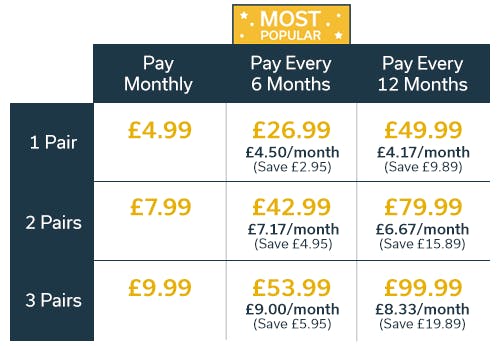 Sock content for your inbox
Subscribe to our newsletter to get the latest news and offers.